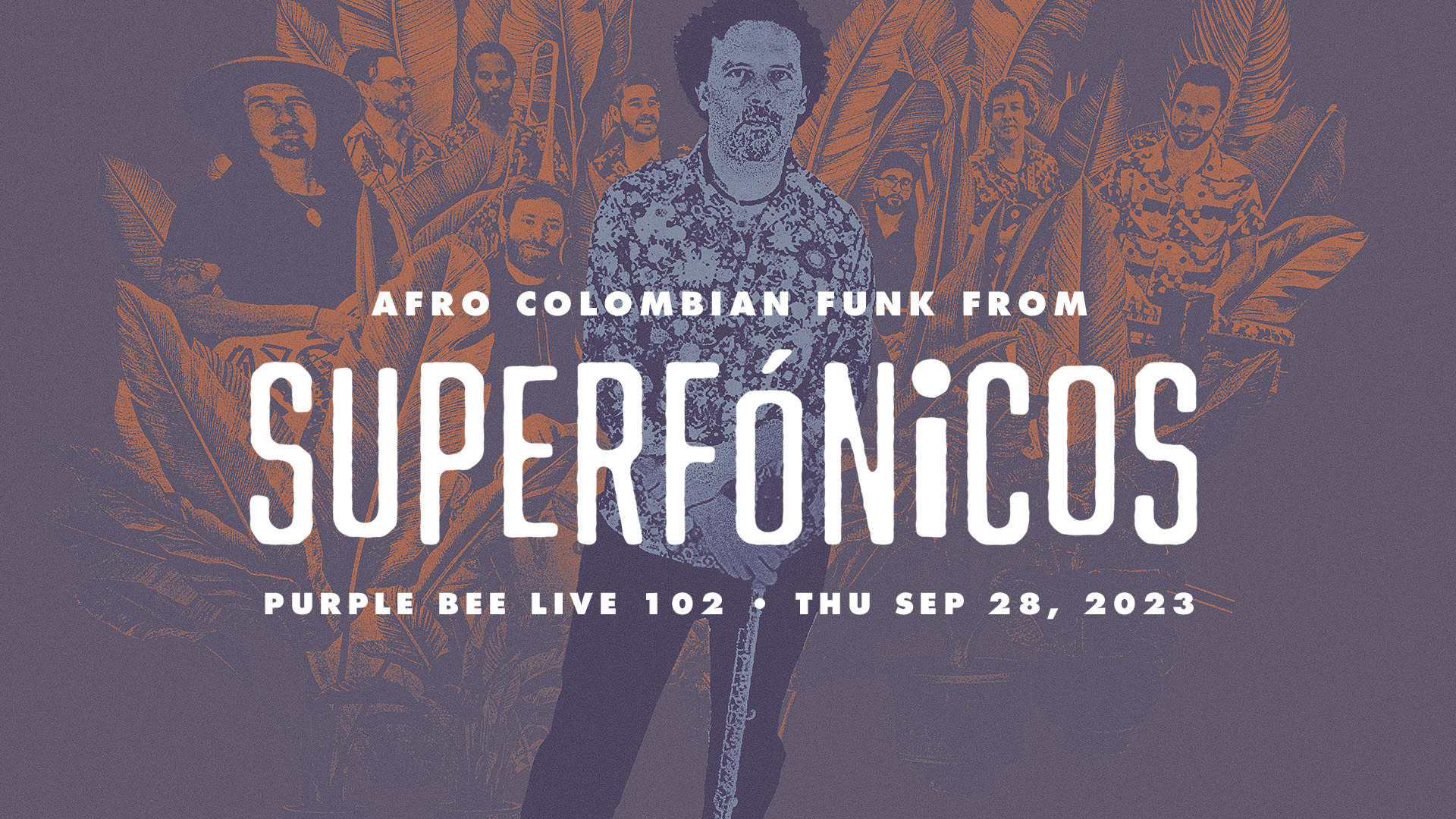 POSTPONED Superfónicos • Purple Bee Live
Interactive Live Stream • Donation-Powered
Show at
7:30PM CT
Supported by Donations
POSTPONED Superfónicos • Purple Bee Live
Interactive Live Stream • Donation-Powered
UPDATE – THIS SHOW HAS BEEN POSTPONED TO A LATER DATE (TBA)
Thursday September 28th @ 7:30PM CT: Purple Bee TV presents a livestream concert with Superfónicos. Join us in-person, at Purple Bee Studios in Volente, TX, or catch the livestream. ⚡️
Superfónicos is Colombian Funk. Better yet, it is Caríbe Soul…fed by the Indigenous and African roots of the band's Colombian heritage, telegraphing a politics of peace and unity from the stage to your ears. They only ask that you dance toward a place in your mind beyond struggle and strife.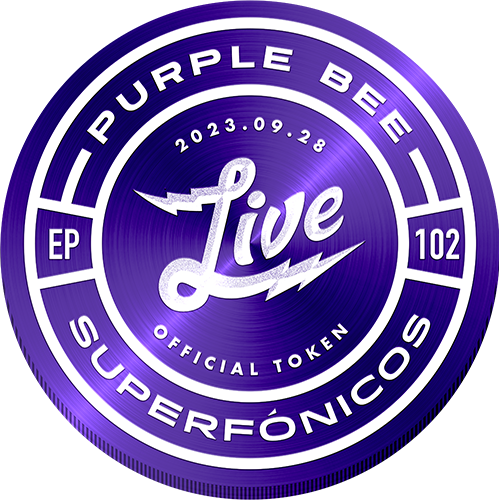 💜Support the Artists & Crew
Our live streams are free to watch, but powered by your donations, which go to directly support the artists and crew. http://purplebee.org/donate
🐝  Experience a show in-person!
Join our in-studio audience for a live taping – Our guests get the all inclusive treatment, with complimentary drinks and snacks, plus wireless headphones and a variety of vantage points to take in the concert. Our studio is located in Volente, TX, scenic drive 30mins west of Austin. Tickets available now.