Shaws of Awe • Purple Bee Live
Interactive Live Stream • Donation-Powered
Show at
7:30PM CT
Supported by Donations
Shaws of Awe • Purple Bee Live
Interactive Live Stream • Donation-Powered
Thursday September 14th @ 7:30PM CT:  Purple Bee TV presents a livestream concert with Shaws of Awe, celebrating the release of their new single, "Color of Sunset." Join us in-person, at Purple Bee Studios in Volente, TX, or catch the livestream. ⚡️
Hailing From The Texas Hill Country, Shaws Of Awe Encompasses Many Genres Into A Unique Fusion Of Funk, Soul, And Blues Thats Sure To Leave You Singin' And A Groovin' All Night Long!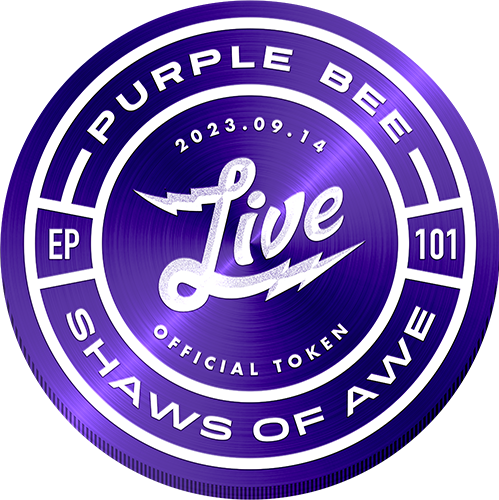 💜Support the Artists & Crew
Our live streams are free to watch, but powered by your donations, which go to directly support the artists and crew. http://purplebee.org/donate
🐝  Experience a show in-person!
Join our in-studio audience for a live taping – Our guests get the all inclusive treatment, with complimentary drinks and snacks, plus wireless headphones and a variety of vantage points to take in the concert. Our studio is located in Volente, TX, scenic drive 30mins west of Austin. Tickets available now.