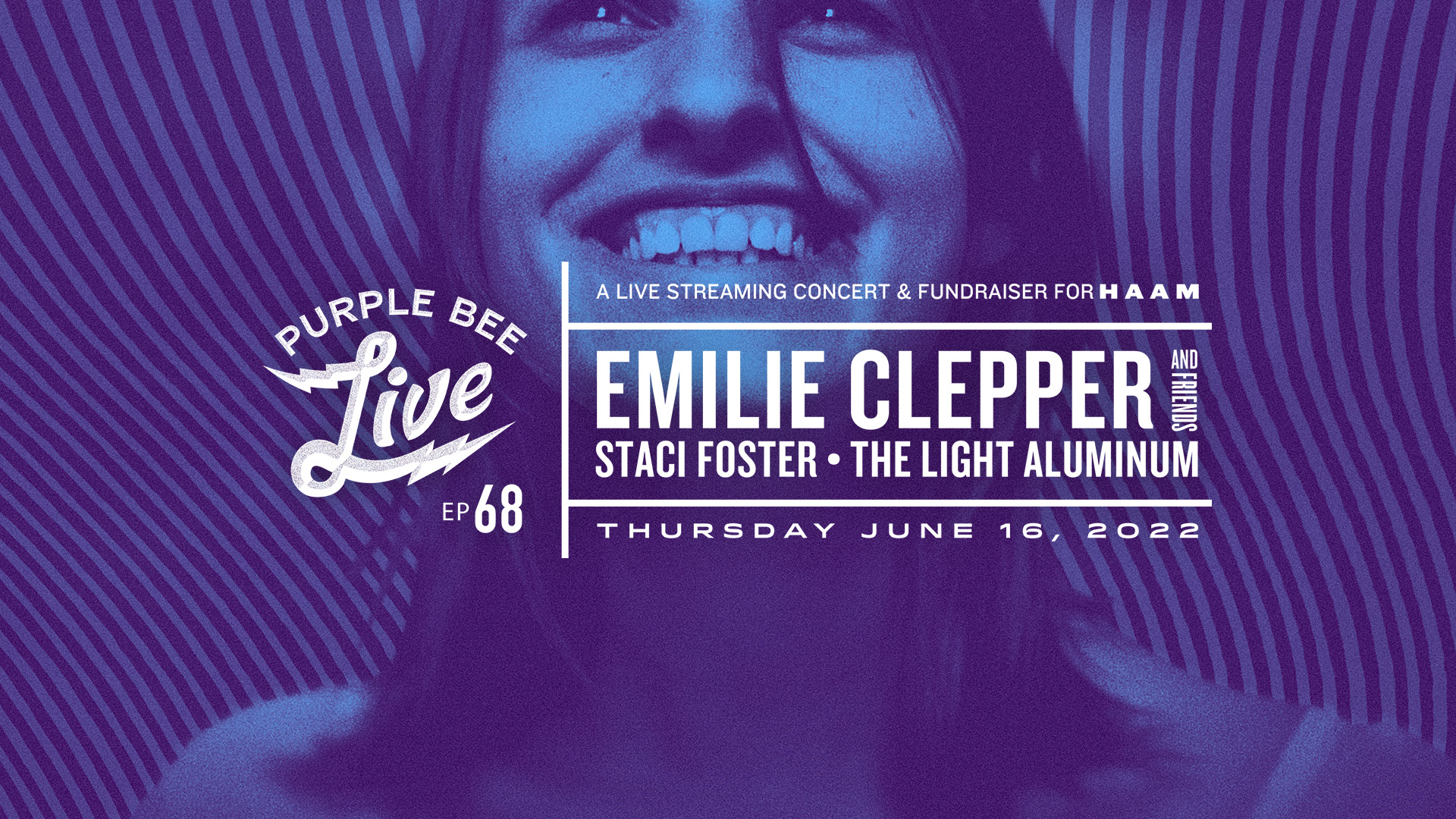 Emilie Clepper & Friends
with Staci Foster, The Light Aluminum • Benefit for HAAM
Show at
8:00PM CT
Supported by Donations
Emilie Clepper & Friends
with Staci Foster, The Light Aluminum • Benefit for HAAM
Thursday June 16th @ 8PM CT: Purple Bee presents an evening with Emilie Clepper & Friends, a benefit for HAAM. With performances by Staci Foster, The Light Aluminum, and Emilie Clepper. ⚡️
Americana/country/folk artist Emilie Clepper brings one of the genre's finest new voices and an eclectic musical background to present music that is fresh, moving and memorable. Since her young teens, Emilie has travelled back and forth between her native Quebec and her father's Texas and counts folk, bluegrass, gospel and roots country among her most enduring influences.
The Light Aluminum bring their show to the world spreading freedom and joy to all who witness it. Made up of Adoniram Lipton, Josh Wienholt, James DeFrain, and Bailey Moates.
Staci Foster is 1/3rd of Fort Collins alternative folk rock trio, Whippoorwill. She's a native of central Texas and a mainstay of the Kerrville Folk Fest scene.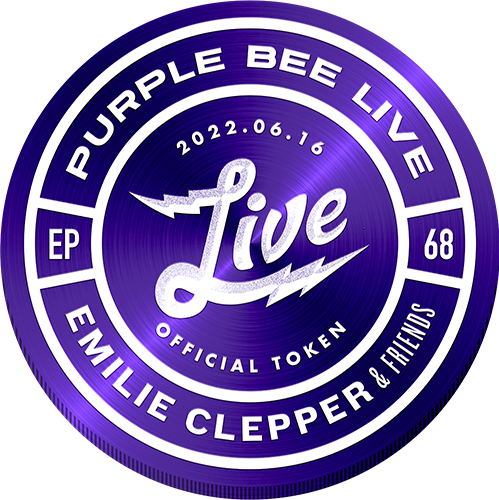 💜  Donate
Support our featured charity, Health Alliance for Austin Musicians (HAAM), as well as the artists and crew. Our interactive live streams are free to watch, but powered by your donations.  https://purplebee.org/donate